Sound effects created through the manipulation of everyday objects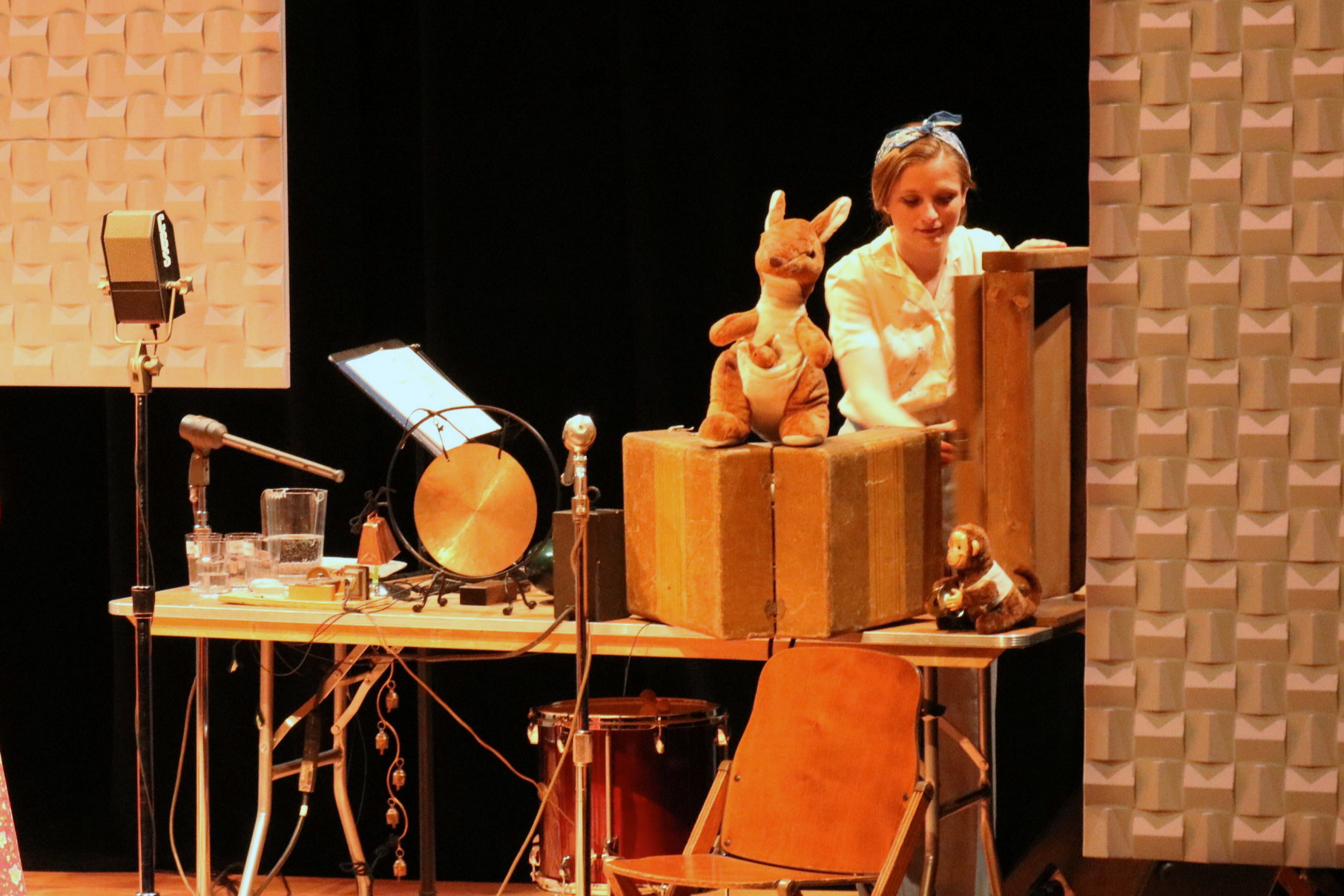 In It's In the Bag, creator/director Rachel Karp uses Gracie's real-life 1940s spoof campaign to explore the history of women running for president of the United States. Sound design and Foley performance by Angela Baughman.
FLOYD COLLINS
Front Porch Theatricals presents "the haunting real-life tale of the Kentucky caver with ingenuity, grit and grace befitting the compelling drama" by composer Adam Guettel (A Light in the Piazza) and librettist Tina Landau." - Pittsburgh Post Gazette
Director Rachel Stevens had a vision to utilize live sound effects in the show. In close collaboration with props master Amber Kocher, I put this idea into action through research, experimentation, meticulous planning, and plenty of coffee.
The result? A symphony of rocks! Actors visible in the wings manipulated wicker baskets, sticks, and various other strata to create realistic caving mayhem.